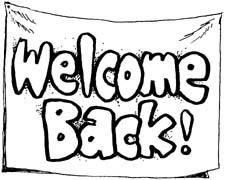 So I haven't updated my blog in like a week, which isn't really that long. But it feels longer than it has been. I guess I've become semi-addicted to blogging.
Anyway, the main reason I'm making this pointless post is pretty much to say that my next posts are going to be post spams. Which is obviously me making a lot of posts in either one day or a short ammount to time. I've realized there are things I either forgot to post or need to post. I have like 5 things I want to post but I'll save the other two for tomorrow. But like I said in another post, I sometimes get too lazy to post news as soon as I find out about it. Which doesn't really make me a good news blog. Which is ok, since by blog is leaning more towards a review blog anyway.
In exciting news about my blog I have 135 views! Which is amazing, because I didn't think anyone was going to read my blog, or actually come back to it! So thanks to everyone who reads or has read my blog. Also don't forget to comment my entries since I currenly have zero on any of my actual posts. I'm kinda sad about that. Haha.