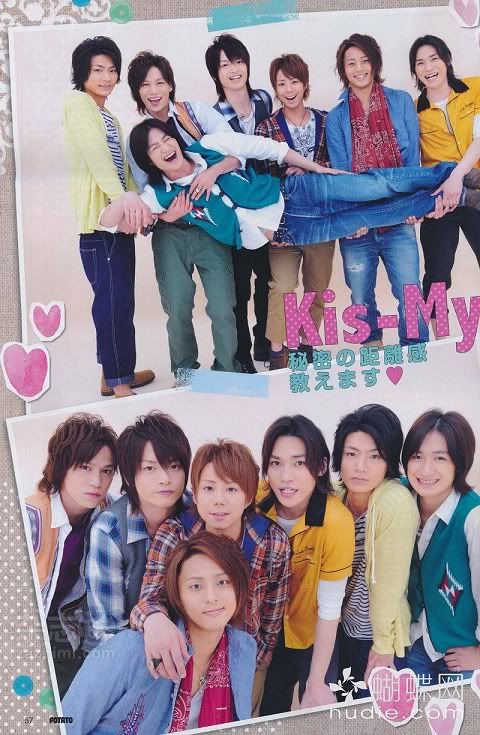 The radio rip for Kis-My-Ft2's debut single, Everybody Go, has just been released.
Now, I didn't really plan on making an entire blog post about the Everbody Go radio rip when it was released. Mostly because I already posted their Shounen Club performance of this song about a month ago. But I was listening to the radio rip and I noticed how the music sounds different. Which I wasn't really expecting. The music sounds about 80% the same, but it seems like they added a lot for effects to the music to pump it up a bit. There's also this weird sort of twinkling bells in the very beginning of the song. Which is so out of place it makes me laugh. XD
And I am nowhere near familiar with Kisumai's voices but it sounds like more people are singing in the radio rip compared to the Shounen Club performance. During the Shounen Cub performance only Taisuke and Hiromitsu had solos. But in the radio rip it sounds like there are 4 or 5 different people singing in this song.
Even though the music is slightly different I still absolutely love the song. It's the type of song that could make some one like me, who never paid attention to them before, possibly become a fan.