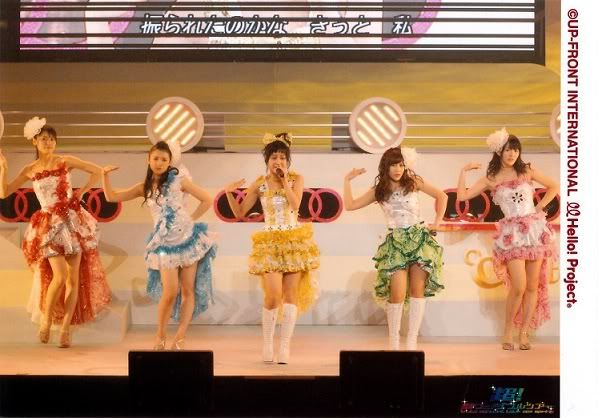 The radio rip for C-ute's upcoming single, Sekai ichi Happy na Onna no ko, has been released.
I gotta say, I do really like the overall sound of this song. It is incredibly happy and upbeat. And it's also has a hint of a rock vibe, because there's a constant guitar rift in the background. The song is pretty much sounds like a generic idol song. But I still think there's a little something more than that in this song. Momoiro Sparkling was pretty generic too, but I like this song about 30 times more than Momoiro Sparkling.
I really love the super fast lines that Airi and Maimi sing before the chorus. But for the most part, I don't really like the way this song is sung. The girl's are trying too hard to sound cute, and it's making their voices sound a little awkward. Especailly Chisato, Mai, and Saki. There voices are pretty annoying in this song. And don't even get ma started on Saki. Her voice isn't the greatest to begin with, but it's almost ear piercing at some parts.