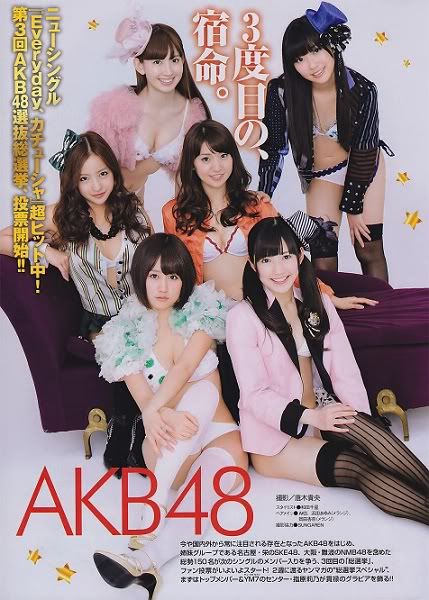 The first episode of Hana Kimi aired today, so that means we finally have a preview of AKB48's upcoming 22nd single, Flying Get.
I have been in love with this song since the first listen. As of right now I've been listening to the song on a loop for about 10-15minutes now. The music is just incredible. It has this sort of island or tropical feel to it. I'm sure there's a legit name for this type of music, but I have no idea what it is. XD The music is just energetic, upbeat, and super happy. There's a lot going on with the music. It sounds like there's horns and bongos. The song is just amazing, and it has a very distinct summer feel to it. It blows Everyday Kachuusha out of the water. And I think I might this song more than SKE48's Pareo wa Emerald. Which I didn't even think was possible. I don't know, words can't properlly describe how awesome this song is or how much I love it.
Since this song is really amazing, and with the drama tie-in, there's no doubt that this song will easily top Everyday Kachuusha's sales. Which I'm kinda excited about. Have this song beat the record for the best first week sales. And then I'd actually be happy. Because I think this song deserves it.
I would recomend watching this video quickly, if you want to hear the song. Since the video is the actual ending to Hana Kimi, this video most likely won't be up for much longer.