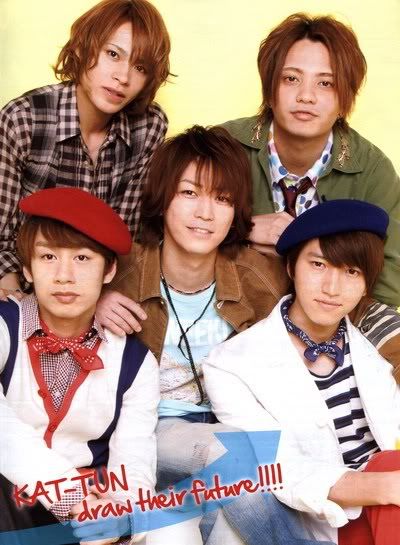 KAT-TUN announced that they will be releasing their 16th single. The single is titled Run For You and will be released on August 3rd.
I'm trying to be excited for this single, and I am in a sense. I was just pretty dissapointed with their last single. White was a good song and all, but nothing will ever convince me that White worked better as an A-side than Perfect would have. I just think management made a terrible mistake with that.
I'm also hoping that this single will be more intense than White was. I mean Change UR World and Ultimate Wheels had pretty heavy and intense music. They completely had that original KAT-TUN feel that we hadn't seen in a while. And honestly that's what I would love KAT-TUN to sound like from now on. To me that type of music marked the new Jinless KAT-TUN. However, with Kisumai debuting they'll probably take over that sound since they already have been making songs like that.
If you want to buy this single you can do so from CDJapan by clicking the links below.

KAT-TUN – Run For You [w/ DVD, Limited Edition]
KAT-TUN – Run For You [Regular Edition (First Press)]

KAT-TUN – Run For You [Regular Edition]