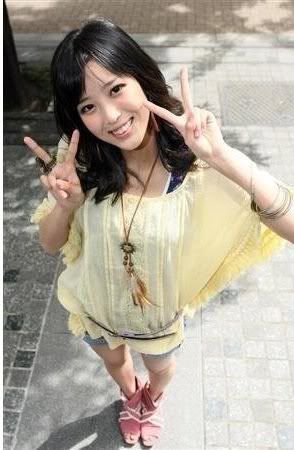 With 20 days until the release of Kitahara Sayaka's debut solo single, Yappa Seishun, a PV preview has just been released.
Now, I'm nto the biggest Sayaka fan. I actually don't care for her that much. I also haven't really been following this single. When the song preview came out I meant to blog about it, but just never did because I honestly didn't care so much. But I figured I post about the PV preview anyway. Mostly because the song isn't absolutely terrible. And Sayaka has improved a lot since her Milky Way days.
The PV preiew is getting a lot of buzz among fans because former Morning Musume member Yossie is featured. She was obviously featured to help sell Sayaka's single. But they might have picked Yossie because she was the captain of H!P's futsal team and this PV has a soccer theme. I should probably be more excited that Yossie is featured in the PV, but I'm not really. She was never one of my favorite Momusu members. Add Koha or Kaori then I'd be excited.
Since this song is being used of Inazuma 11 anime, which is about soccer, this PV mostly focuses around soccer. Or at least what we see of the PV so far. The PV is also filmed in the back scenes perspective of things. Where you see the cameras, the lights, and the actual backdrop she's in front of. Which I actually don't really like so much. I think that effect has been over done. A lot of music videos from the US and Japan, (and probably the world) have used this effect to death. Idols have also used this effect before too. AKB48's Yuuhi wo Miteiru ka, Nakazawa Yuki's Tokyo Bijin, and to for a breif second Morning Musume's Do It Now, have all done similar behind the scenes filming PVs. I guess they used that style because it makes a cheap PV seem more interesting, because you can obviously tell that this PV is cheap. Just look at the background during her puffy dress scene.
The best part of this entire PV is how beautiful Sayaka looks. Since I don't follow H!P Eggs at all, I haven't really seen Sayaka since her Milky Way days. She's matured alot since then. It also looks like she's lost some weight since then, making her face thinner and different looking. Sayaka actually looks very fresh and cute. Especially in the puffy dress. Which is an adorable dress by the way. It's big and fluffy and really nice color and style. It's sort of a throw back to Anataboshi or Boggie Train '03.