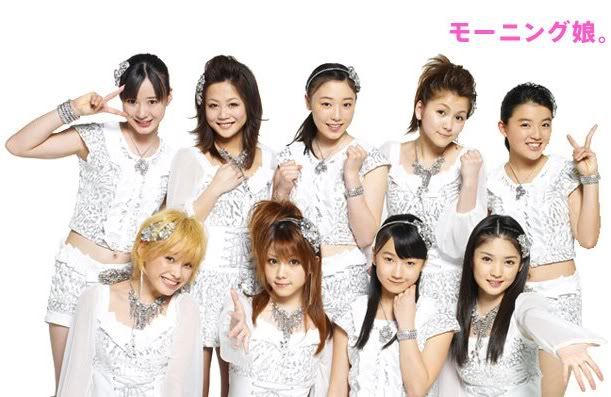 With it getting closer and closer to the release date of Morning Musume's new single, Only You, we finally have a PV preview. However, don;t get your hopes up because the preview is only 15 seconds long.
Even though the PV preview is insanely short it is long enough to get a tiny taste of what the PV is going to look like. The PV itself looks extremely bright. The contrasting shades of whites and silvers give this PV an extremely fresh, bright, and shiny look to it. And for that aspect the PV draws your eyes in. I do love the overall look of the PV because it just looks so bright and beautiful.
However, there isn't much going on in the PV so far. As of now all we get to see is Momusu dancing in a plain white room, which really hasn't been done since the Sexy Boy PV. And of course we also get to see the close-ups. The close-up scenes are actually really nice. It's just them singing around some shiny gems, but the effect is very beautiful. And it is a big step up from their usual close-up backgrounds.
So far, the PV seems to be relying more on the beauty aspect then an actual storyline. I'm actually kind of ok with that because everyone look gorgeous. I'm really looking forward to the PV. It looks like they might have actually spent some money on it.