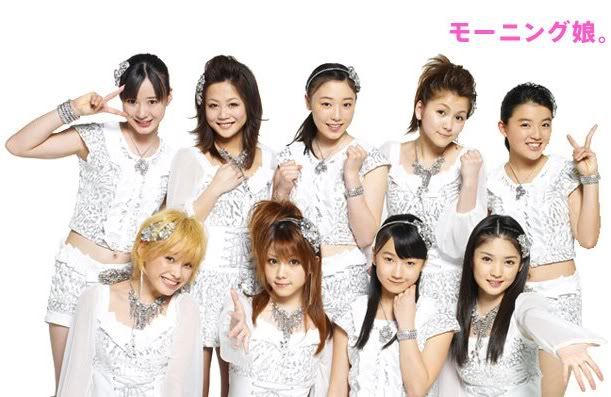 Morning Musume announced their 46th single Only You, months ago. But it was pushed back because of the earthquake. And now with less than a month until the release date we finally have a radio rip of the song. Actually the rip came out a week ago, but I was obviously away then. XD



When I first heard this song I was automatically disappointed. The song sounds exactly like the songs Momusu was releasing over the past 2 years. The song seriously sounds like it could be the B-side to Nanchatte Renai or Onna to Otoko no Lullaby Game. Or it sounds like this could have been one of the album songs from Fantasy Juuichi. And it sounds like only Ai, Reina, and Risa have solo lines. I think Aika might also have a solo but it's very hard to tell with the electronic thing they've done to their voices. I just can't begin to understand what they were thinking with this single. How could they release a single as upbeat, energetic, amazing, and evenly distributed as Maji Desu ka Ska, and then release a carbon copy of the songs they've been releasing practically the last 2 years? I won't say 4 because 4 or 5 years ago Momusu was releasing these really sad/emo songs. Then after that they moved on to these electronic sounding songs or songs with heavy instrumentals. It seems like they are relapsing back to what they used to be like. Mediocre songs no one really cared about, with heavy instrumentals.


However, after listening to the song on a loop about 7-10 times I am actually starting to like the song. But that's because I've always loved Momusu's songs. No matter what style they moved on to. I even loved all their electronic sounding songs like Moonlight Night ~Tsukiyo no Ban da yo~, Fantasy ga Hajimaru, and Kimagure Princess. Those are actually some of my favorite Morning Musume songs in their recent years. I might like their songs like that but they are in no way, shape, or form, my favorite kind of songs Morning Musume has ever done. I love my Momusu happy, upbeat, energetic, and silly. I am starting to like Only You, but only as a B-side or some obscure album song. I don't want it to be used as an A-side. Because frankly it's not strong enough to be one. The lyrics are kind of nice too. But it's pretty much standard H!P fare. Loving someone and always being there for the person. It's not even strong enough lyric wise to be an A-side.


In short, the song is nice but it should NOT be an A-side. As for One Day now, I am still waiting for my energetic Momusu to return. But that will most likely happen when Ai-chan graduates this fall, and obviously not a moment before.
As always, if you like what you hear you can buy this single from CDJapan.

Morning Musume – Only You [w/ DVD, Limited Edition / Type A]

Morning Musume – Only You [w/ DVD, Limited Edition / Type B]

Morning Musume – Only You [w/ DVD, Limited Edition / Type C]

Morning Musume – Only You [Regular Edition]