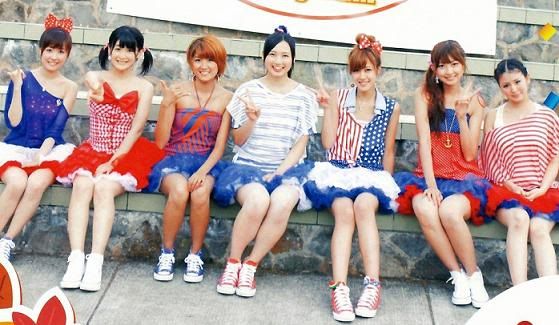 A radio rip for a song off of Berryz Koubou's 7th album, 7 Berryz Time, was released. The song is called Girls Times. And all I can say is finally. Even though Berryz Koubou's album is being released 3 days before C-ute's album, this is the first preview of the album we are getting. C-ute's album has already had 3 song previews.
The song has this laid back back almost beachy feel to it. It reminds me of Madayade but 50% less upbeat. Even though the song is really mid tempo, I actually don't find it to be boring. The way that it's sung, and the soft bells in the background give it this adorable aspect. The bass and the shu ba do was, also give this song a 50's feel.
I don't think the song isn all that impressive. But I do really love it. It feels pretty much like a B-side, but I think it's a little bit better than a B-side becuase the music is a little impressive. And of course I also love it because of how fair the line distibution is.