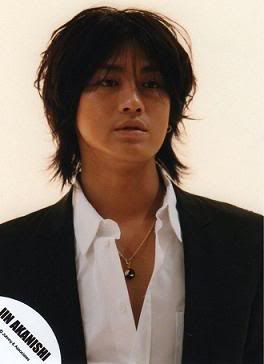 Akanishi Jin's first Japanese solo single is being released on March 2nd. And of course there's a preview of the song.

I know I've already make a post about Eternal, but I finally found an official version of the song. And it's absolutely clear sounding and amazing. I really do love Eternal. I think the lyrics are incredibly beautiful and Jin sounds super hot amazing when he sings softly. However, this will probably be the only single he ever releases like this. It is a little sad because this song is so pretty. But as long as he releases songs similar to Wonder I'll be happy.


I'm really excited to see him perform this song on Music Station in a couple of days. I'm even more excited to hear his US album in July. It's pretty obvious which one is going to be a bigger hit. XD


Anyway, here's the official version of the song for anyone who wants to hear it.
Click here to listen to it.
And there's still time to buy this single from CDJapan by clicking the links below.

Akanishi Jin – Eternal [w/ DVD, Limited Edition / Type A]


Akanishi Jin – Eternal [Limited Edition / Type B]