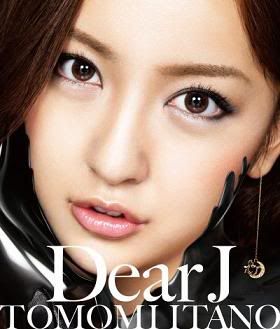 AKB48 member Itano Tomomi is releasing her first solo single. The single is entitled Dear J and will be released on January 26th.

After falling in love with Queen & Elizabeth's Love Wars I've really grown to love Tomomi's voice. Love Wars was probably the first time I ever actually heard her voice, and I was really surprised by how cute it was. So, when this single was announced I was really looking forward to it.


I'm a little sad that the short PV preview only lets us hear about 15 seconds of the song. I'm sure there's a full radio rip floating around somewhere, but I can't find it. But the little bit that I heard I completely wasn't expecting. Maybe it's the heavy music or the effects done to her voice, but Tomomi's voice sounds a lot stronger and deeper than it usually does. I'm completely impressed by what I see and hear. The whole song and PV is reminiscent of something Amuro Namie would release. I'm actually looking forward to the PV. The song kinda very danceable and electronic sounding, I wonder if it was composed by a Korean person like SDN48's GAGAGA.