Since I am unable to make my review post about KAT-TUN's new PV for Change UR World, I thought I'd make a post about their Heyx3 performance. Since, you're probably dying to know why I can't make my review post, I'll tell you why. Let's just say KAT-TUN fans are a little intense. I'll just leave it at that. Because when I can make my review post, I have to make a mini rant about it. :]
The performance was pretty much like every other performance. They came, they sang, and they were hot. I actually thought this performance was better than the Shounen Club one. They just sound better. And everyone looks better. But I liked Koki's outfit from Shounen Club better. :/ I think I'm making too many posts about Change UR World, but I can't help it. I love this song!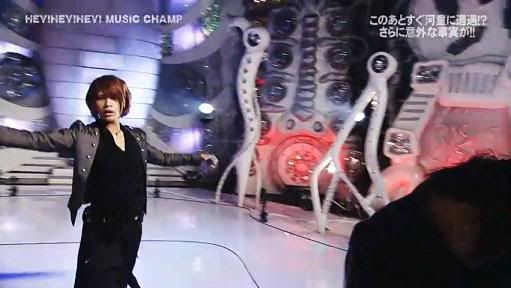 I love Ueda's jacket.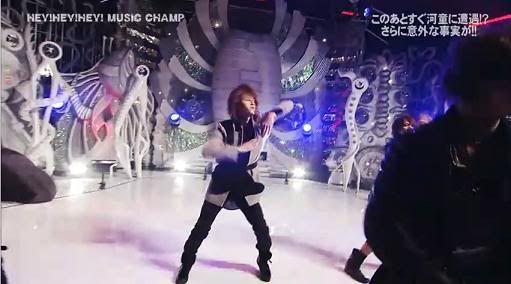 This looks just like the dance move from Arashi's Monster.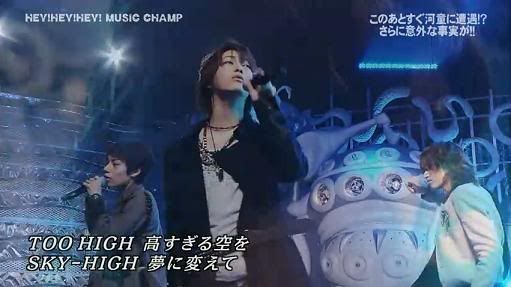 Of course Kame looks hot.

I love how during everyone's solo lines I'm only looking at Koki.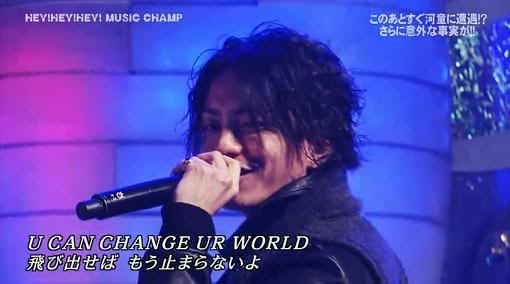 Hot!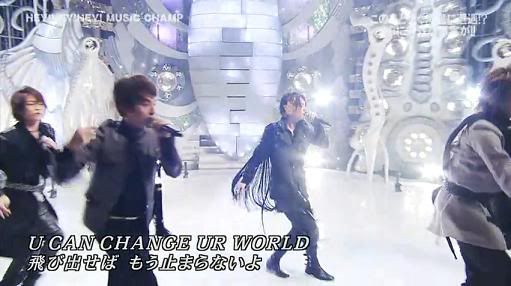 Look, Koki has a random patch of blonde hair. XD

I love how Koki is smiling through hi whole rap part. Probably because his solo is pretty long, and it doesn't get cut off midway because they only have 2:30 minutes.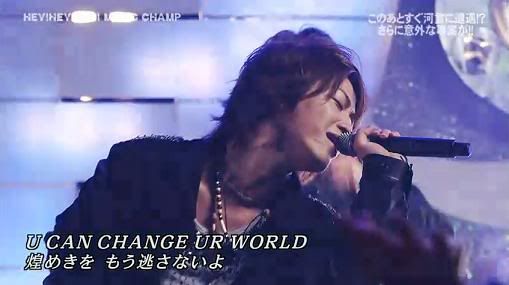 Kame always nails this part.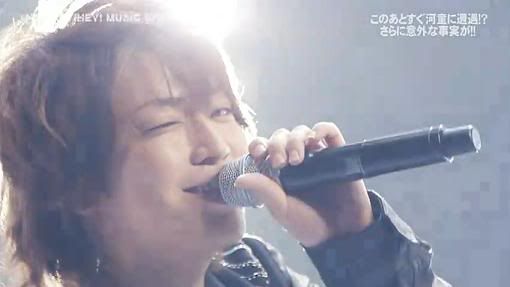 Adorable.


Here's the video. You should watch it quickly. It will most likely be gone by tomorrow.