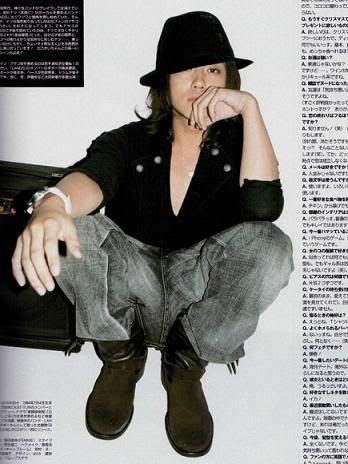 Akanishi Jin announced at his The U.S tour fan club send-off party that he will be starting a Japanese tour and will release a new single entitled Eternal. Jin said he couldn't say the exct release date, but it will be in the beginning of 2011.


Now to anyone that keeps up to date with all things Jin, you will automatically recognize that this isn't a new song. Jin performed this song at his You&Jin concerts. He also performed it with Yamapi during Yamapi's Short But Sweet solo concerts.
Now, this is actually my first time hearing this song. Since I'm not really a big KAT-TUN fan, so by default I'm not really a big Jin fan. I mostly follow him for aesthetic purposes. Yeah, that might sound shallow, but at least I'm being honest.
The song is honestly to slow for my taste. And it just doesn't seem like a type of song Jin would since. I know he wrote it so it's obviously a Jin song. But I like his songs with strong background music. Like LoveJuice and Wonder.

The only thing I do like about this song is the lyrics. They are actually quite sweet and meaningful. Which is surprising.
Here's the song, in concert rip quality.