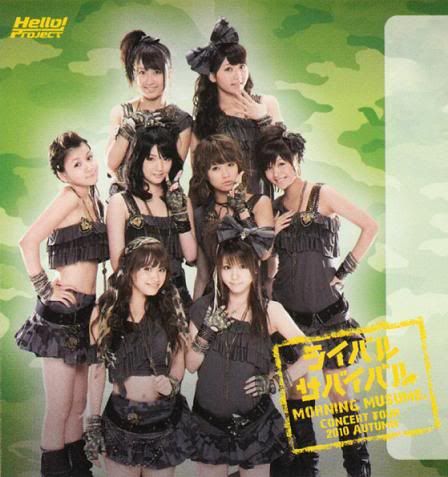 During the first stop in Morning Musume's fall concert tour they preformed a new song entitled Aisaresugiru Koto wa nai no yo. Though what this new song is going to be used for is still up in the air, it's obvious that it will be on their 44th single. We'll just have to wait and see weather it's the A-side or B-side.

That being said let me just say how much I absolutely love this song. The song sounds like it starts off with Aika. That alone is awesome enough. And I love everything about the song! The music is absolutely incredible. When the chorus kicks in I could die. The music of the song is already very powerful, but even more so in the chorus. I really hope that this turns out to be the A-side. Morning Musume has been wasting all their best and most powerful songs on B-sides and albums songs. The line distribution is also good. I hardly have any complaints over it. Every single girl gets a solo line. Though if they just did that will every single LinLin and JunJun wouldn't be leaving the first place. I mean listen to the intensity in LinLin's solo lines! Do you think Sayumi could ever come close to sounding like that? No way! Listen to her solo lines in this song. They're basically mashing all of her previous solos together. Her solo starts with her robot voice from Ookii Hitomi, then her overly suggestive Ah from SONGS, and finally her whisper speak from Nanchatte Renai. All of which mask the fact that SHE STILL CAN'T SING!

This song is directly ripped from a concert, so the quality isn't the best.