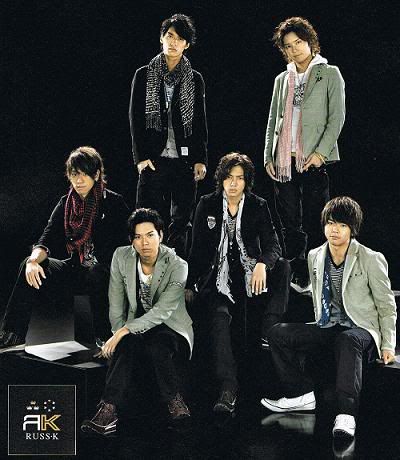 Johnny's Entertainment groups NEWS is going to release their 4th studio album entitled Live. And that is literally all I can say about this. I can not find any information about this anywhere! All I am sure of so far is that a release date hasn't be announced yet.

Even though the facts surrounding this piece of news are sketchy, to say the least, it doesn't make me less excited for this. As some of you may know NEWS is my favorite JE group and I've been feeling NEWS deprived lately. A new CD is just the kind of thing that makes me happy. And breath a sigh of relief at my paranoid they're breaking up thoughts.

Even though I am overjoyed at the thought of a new NEWS CD, I really doubt I'll be able to buy it. Miyavi's first CD in a year and half is being released in October. And there's no way I'll be able to buy both. I'm going to have to think long and hard about which CD I decide to get. I hate decisions like this, I'll be disappointed either way. :/
Oh and also, please have NEWS pull a No More Pain. Give them a PV from th new album! I'm dying for a new PV!