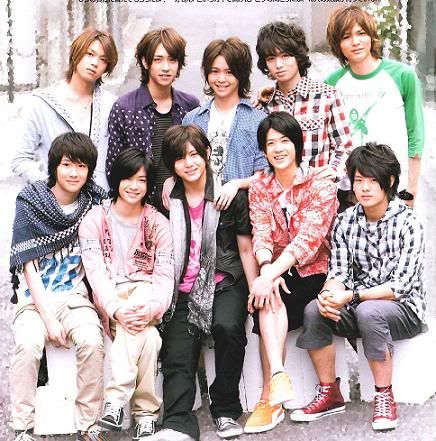 Hey! Say! JUMP fans finally have a reason to rejoice. It was announced yesterday, at a press conference during Hey! Say! JUMP's Concert in Yokohama Arena, that they will release their first album. The album doesn't have a release date as of yet, but it's going to be released sometime this summer.
Yes, this is exciting news indeed for HSJ fans. They've been together since 2007 and are finally releasing their first full length album. It wasn't really a long wait for me, because I've only been a HSJ fan for a little over a year now. But I am still extremely excited. I actually made a very high pitched squealing type noise when I first read about it.
But of course the most important question is what songs are going to be included on the album? Since JUMP has been around for so long without and album they have A LOT of unreleased songs floating around. Not just group songs but practically every JUMP member has a solo song. I think Ryutaro and Inoo are the only ones with out one.
I think JE has to have 2 versions of the CD. A BEST versions with BEST group songs, and BEST group solo songs, and a 7 version with 7 group songs and 7 solo songs. Just like that rumored HSJ album track list that was floating around the internet a while back. I can actually see something like that happening. I mean it makes sense. On one hand they'd made double the money, because any true HSJ fan would buy both, and on the other hand they are overflowing with unreleased songs. Especially since they'll have to add all the previous singles onto the album.
Personally, I want to see SU-RI-RU, Nounai Dance, Endless Dream, and maybe Score be on the tracklist. Then I'd be happy. But I guess we'll have to wait and see.