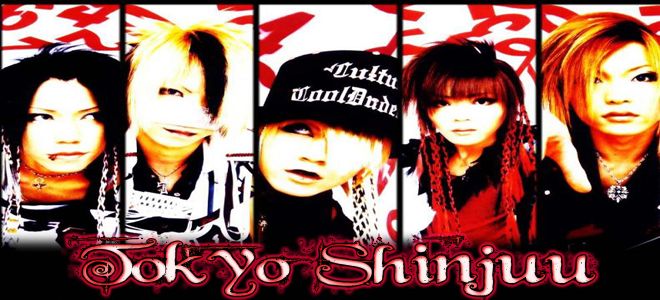 I haven't been making updates on this blog the last few days, because I've been busy working on my new blog,
Tokyo Shinjuu
.
So, I just wanted to announce that it launches today. You can click on the link in this post or on my blog roll to check it out.
Tokyo Shinjuu will be exclusively a Jrock blog. So if you like Jrock or just want to see my opinions on Jrock, you should read it. :] I've wanted to write about Jrock for a while, so this is pretty exciting to me.
As of right not the blog is pretty empty. I still have a few more codes I want to put in, make a few more headers, and write an actual post. Watch out for that stuff on my new blog. I also want to do the same thing for this blog to, so look forward to that too. :]