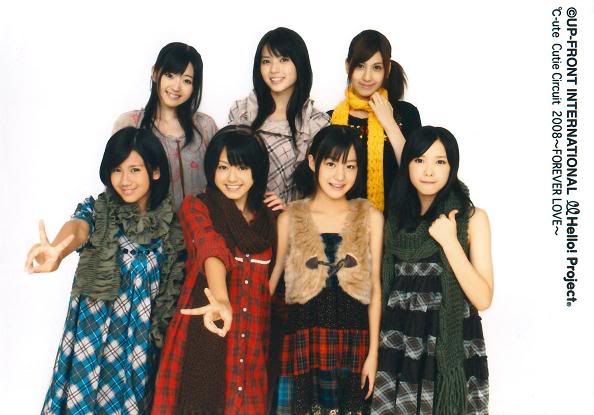 C-ute will be releasing a new single in June. It will be a cover of the 70's pop song Shochuu Omimai Moshiagemasu.
It seems like H!P is releasing a lot of cover songs lately. Pepper Keibu, Dschinghis Khan, and the entire Cover You album. And I'm a little curious to see what C-ute's cover of the song sounds like. I'm not really a big fan of the original Candies version of the song, it's just a bit too old fashion sounding. but I really did love SweetS version of the song. If C-ute makes their cover a little faster and happier I think the single could turn out to be really great.
Now the really exciting part of C-ute's new single is that is being released in June. Which is the month that Kanna is supposed to return to her C-ute and H!P activities. And I am beyond excited for Kanna to come back. It really seems like H!P's goal to have Kanna participate in C-ute's next single. I really missed 7 nin C-ute. I can't wait to see her back in fighting form.
There's no actual preview of the song, but here's SweetS's cover so you can get an overall feel of the song.