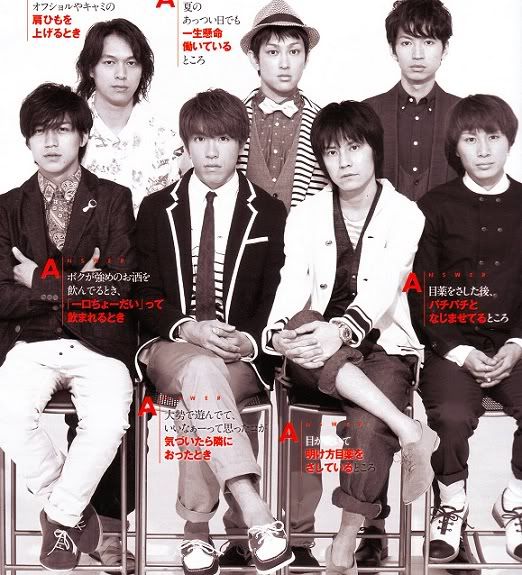 It was announced that Kanjani8 will be releasing yet another single. The single is entitled Tsubusa ni Koi and will be released on August 17th. The song will be used as the ending theme for Nishikido Ryo's drama Zenkai Girl. This wil also be Kanjani8's 4th single this year.
Geez 4 singles and it's only July. At this rate they could squeeze out another single or 2 before the year ends. However, that would be extreme overkill. Since one of those 4 singles was a double A-side, ot already feels like this will be their 5th single this year. But more power to them I guess. But I guess this means there's absolutely no hope for NEWS to release a single this year. Unless they pull another Fighting Man and release something in November again.
I'm not really the biggest Kanjani8 fan. I'm trying to get into them more. But as of right now, I'm not super interested in them. But my readers seem to like when I cover Kanjani8, so here we are.
Of course you can order this single from CDJapan by clicking the links below.

Kanjani8 – Tsubusa ni Koi [w/ DVD, Limited Edition]

Kanjani8 – Tsubusa ni Koi [Regular Edition]