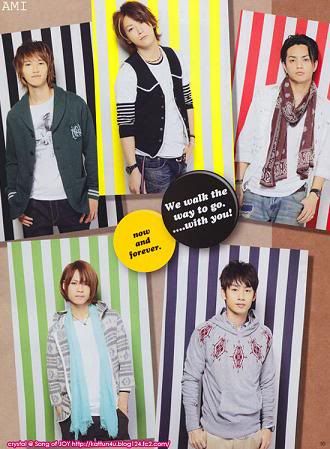 KAT-TUN was recently in a commercial for Suzukis 2011 box on wheels. Oh excuse me, 2011 Solio. And during the duration of the commercial we get a nice 1:15 preview of KAT-TUN's new single, Ultimate Wheels. Which will be released on February 2nd.
I'm a little under whelmed by the song itself. Because honestly Change UR World is an extremely hard act to follow. It's not that the song is bad, it's just mediocre. The music is so soft and the singing is so bland that it's practically forgettable. I mean, the singing hardly picks up when the chorus hits. I could see this being a good B-side but it should never have become an A-side. It doesn't even sound like there's openings for solo lines and rapping. Though I guess I do have to take into consideration that this is only the bridge and chorus, and we've yet to hear the verse.
The commercial isn't really anything to write hoe about either. It's basically just a pretty average car commercial. Where they show the interior and general functions of the car. Pretty much the best part of the commercial is that Koki is in it.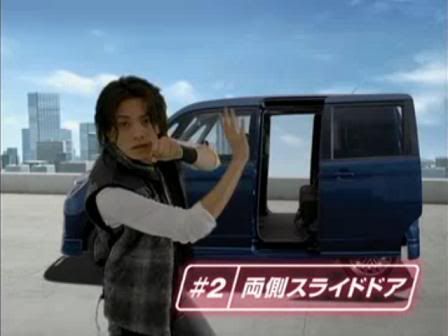 His wink practically killed me.