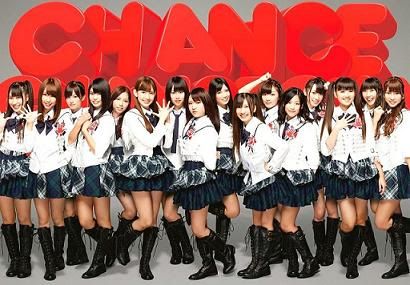 Wow, it's been a long time since I've updated this series in my blog. I really wanted to update it sooner, but I relapsed with knowing the girl's names in AKB48 so I had to relearn them. But I think I've finally got it. XD

And doing so allowed me to put full focus on learning about the AKB48 beyond the girls' names. This time I decided to listen to the music. I listened to the performances that were subtitled on youtube to start out. (it will take a lot longer to listen to their full disography.)
I also watched most of the new AKB team stages, just so I can get a feel for what each members voices sound like now. And the girls have way better voices then I expected them to have. There's hardly any girl's voice I didn't like or any girl that can't sing. So far these are my favorite AKB48 voices: Maeda Atsuko, Nonaka Misato, Katayama Haruka, Nakaya Sayaka, Akimoto Sayaka, Minegishi Minami, Oshima Yuko, Nakatsuka Tomomi, Oku Manami, Sato Natsuki,Kashiwagi Yuki, Sato Amina, and Kitahara Rie.
But my god Akimoto Sayaka is beyond incredible! Her voice is 5 times more powerful then Takahashi Ai's. I don't even know anything bout Sayaka and want to be a Sayaka fangirl because of her voice alone. I just hope her personality isn't as flat as Ai-chans, for her yo end up with the ranks of Ai-chan. An amazing singer who has a boring personality. But I guess you can't really compare the 2 voices because Ai's is more powerful and elegant. Where Sayaka's is more powerful and fierce.
There are A LOT of songs that I absolutely love. But here are the ones that stuck out the most to me: Kokoro no hashi no Sofa , Kimi to Niji to Taiyou to, Akogare no Pop Star, Ashita no tame ni Kiss wo, Nounai Paradise, 16 Nin Shimai No Uta , Junjou Shugi, and Seifuku Resistance. But my absolute favorite songs are Heart Gata Virus and Gyakuten oujisama because I can relate to them the most.
It kinda seems like I'm going to be a Team K fan, huh?