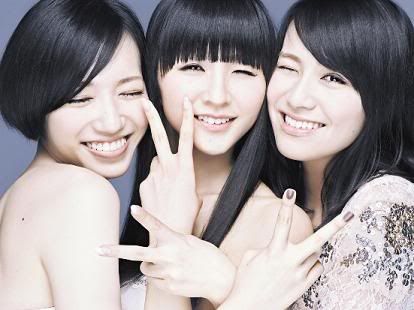 Perfume's new single, VOICE, is being released on August 11th. The song is being used in a commercial for Nissan's "Nissan no omisede! campain." Since this information first surfaced a few days ago the Nissan commercial has already been released, and we get an extremely short preview of the new song.

Even though the preview is extremely short I can already tell the song is to soft and laid back for my taste. I prefer Perfume's songs that have the heavy electronic background music that is so unique to Perfume. Which is a main reason I loved their last single Fushizen na Girl/Natural ni Koishite so much. And Perfume as a whole, since most of their songs sound essentially the same.
Since we only heard 15 seconds of the song I am hoping for it to pick up a little more. I'll be kind of sad it this is as heavy as the music goes.

Anyway, you can watch the commercial below and bask in Perfume's pink kangrooness.