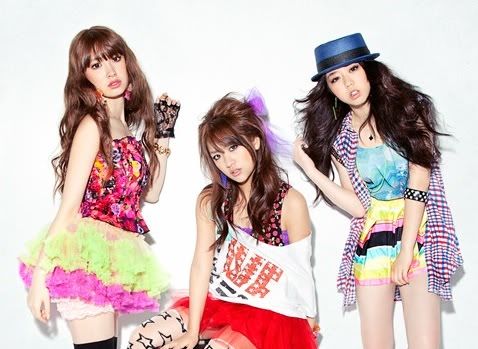 With a mere 25 days unttil release date of no3b's new single, Kuchibiru Furezu, we are finally getting to find out more about the single. No3b was recently promoting for Kuchibiru Furezu, and because of that we finally get a song and PV preview of this single. Both are extremely short, and most of the time the members speaking block both. But at least we're getting this peak.
The song is very rock centric. The music is basically just a heavy guitar rift. The song is a little heavier than I was expecting. Even though it is the song is still basically power pop, it is a change from what they usually do. No3b doesn't usually release songs that are cutesy and upbeat. Every once in a while they throw in songs like Lie and Kiss no Ryuusei. I have to say I do prefer their more obvious idol sounding singles. But this song isn't bad either. It's actually kind of cool. It reminds me of something Buono would do. I kind of wish we could hear more than the chorus though.
To match the song the PV also follows a darker theme. It seems the overall storyline is no3b's as criminals. They are shown ransacking an office, pouring money out of a suitcase, and it even looks like Haruna has a knife strapped to her leg. But because it's also a music video, and they have to sing at some point, it also shows the girls randomly jumping on tabels and singing. And also singing in a back alley. Which is a little awkwarrd with the whole apparent criminal theme. But I'm sure it will somehow fit in the actual PV better than what we've seen.