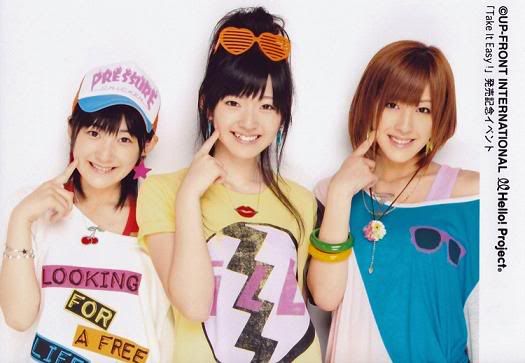 Just like Shugo Chara gives us the new Guradians 4 song and PV, we get the new Buono song and PV. It's Buono's 9th single, Bravo Bravo, being released

Coming back from my disappointment with Take it Easy, Bravo Bravo is amazing! It's got the sweet and rockish beat we love about Buono. Airi completely kill her solo line. I would actually be happy if she was the only one to get solo lines. That would never happen, but she still sounds amazing. In the beginning and end of the preview they chant B-A-T-I. I can't figure out what that's even supposed to me.

I have one word for the PV and that's YES! The PV shows both the sweet and rock sides of Buono, and even Buono cheerleaders. Buono looks amazing in it, the outfits are both really pretty. Especially the rock outfits. It also kind of reminds me of Tommy february6's Strawberry Cream Soda Pop PV. Where it featured both of Tomoko Kawase's alter egos. The video just looks like utter win to me. I want to watch the full PV right now!