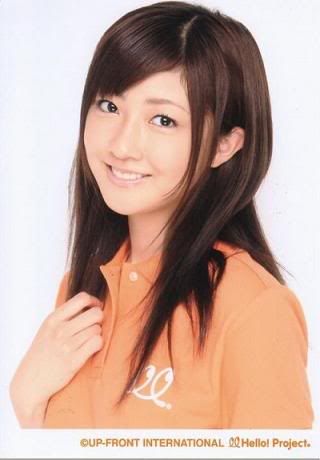 Exciting news for Yurina fans like myself, Berryz Koubou member Kumai Yurina was in her first solo commercial. It was a CM for BaseBallBear's new album, or new single, (What is the) Love & Pop? The title distracts me a little bit. Mostly because isn't not even a horribly failed English attempt they just need to get rid of one word. I don't know it just urkes me.

Anyway back on subject. I think Yurina looks gorgeous in this CM. She's wearing a school girls uniform, which is just instant win for me. Her hair is softly blowing, she just looks awesome.

Though I do kind of hate how she looks in the beginning.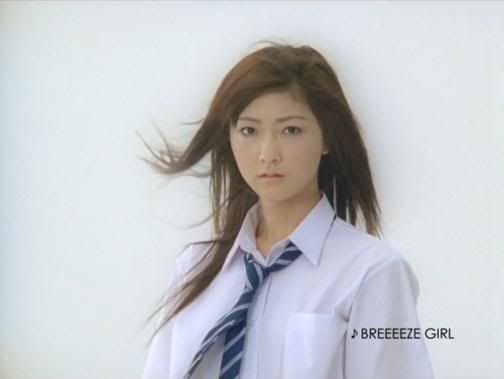 She looks like a deer caught in headlights. I know she's supposed to
because of
the theme of the commercial, but it just looks awkward.

Though she makes up for it with this look.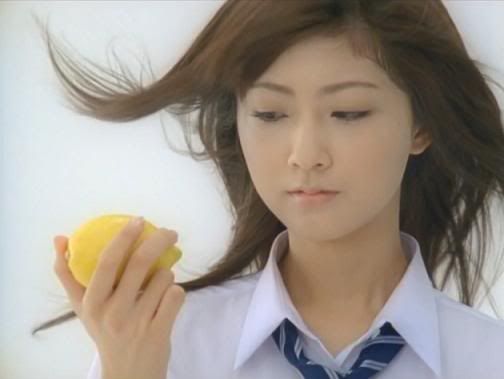 It's half creepy and half alluring. I'll take that.
I wasn't really expecting blood to shoot out of her lemon, it caught me off guard.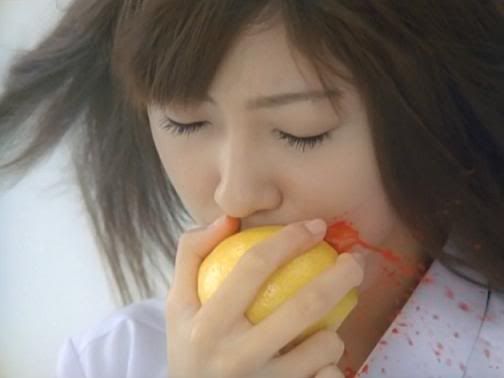 It reminded me of Koishite Akuma XD. I had to laugh a little at it
though, just because it's not believable looking. Japanese blood
never looks real. Just like in the Suicide Club. Love the movie
hate the blood's appearance.
This picture makes me think Yurina would be perfect for a horror movie.


Where her movie about fighting zombie ghost things?